2017 California Speedway News
---
Perris Speedway Winter Invitational
Former Youth National Champion Colton Hicks has been handed a dream debut on a 500cc bike by being named as the 16th rider for the 2017 Winter Invitational. Hicks earned his call up to the big time after a stunning display in Prague last August to reach the 250cc World Championship final. He has been extensively testing on the 500 and his smooth style on the big bike has earned him his debut.
Hicks is a product of the American Youth Speedway program and has won the other two big titles of Gumball Rally and FIM Silver Cup. He joins the likes of Luke Becker, Broc Nicol, Dillon Ruml, Gage Geist and Kurtis Hamill who used the off season Perris events to ready themselves for their first summer 500cc campaigns.
The 17 and 18 bibs of on the night reserves have been awarded to Colorado's Redmond Bohannon and track specialist Rick Richards. Both will also race the Clubman Class on the night. Richards, Tim Gomez and Russell Green will be offered places in the starting 1-16 in the event of a withdrawal of one of the current 16.
December 9th, 2017 5pm at Perris Speedway will be the place to be! If you are interested in supporting the program and would like to get your name out there, sponsorships are available now! Please inquire via message to the Perris Raceway FB page to have your business or name locked in!
Division 1 Rider Lineup To Date:
Luke Becker
Max Ruml
Ricky Wells
Chris Kerr
Broc Nicol
Gino Manzares
Dillon Ruml
Aaron Fox
Bryan Yarrow
Gage Geist
Eddie Castro
Austin Novratil
Kurtis Hamill
Billy Janniro
Tyson Burmeister
Colton Hicks
Sponsors To Date:
Aaron Fox Racing
Clark & Jayne Oden Photography
Allstar Kia Racing
Pavement Recycling Systems
Crossbones and Beards
Palmese Racing
Dorcey Wingo Speedway Photography
JC Pro Race Suits
Signify Designs
Karen Littler
www.xtremespeedwayaction.com
Sidener family
Randy Wagner
Vazzana Electrical
Steve Evans dreamteamspeedway@sbcglobal.net
---
Big Time Speedway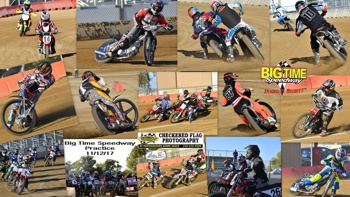 Big Time Speedway is always a lot of fun - 50+ guys and gals showed up today for practice
on a perfect cushion track with beautiful weather. Great way to spend a Sunday afternoon!
Karen - Checkered Flag Photos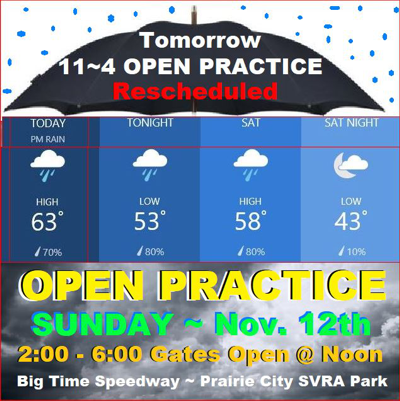 ---
Perris Speedway Press Release
2017 Muffler & Sound Rules
We are very pleased to announced that the sound rules for Perris have been relaxed for the Winter Series, meaning that inserts are no longer mandatory. 
All bikes will still have to comply to a maximum sound test level of 105dB at 3,000 RPM 20 inches from the muffler. Every bike and muffler will need to pass a tech inspection ahead of racing at each event and also may be subject to random spot checks during the event, with penalties for failure during the races. 
Don't throw away your inserts yet. Please note this is a probation period but if everyone does their part we can move forward.
As a note, at the first event we sound tested, 4/16/17, of 23 bikes, 19 were at 105 or under. The four that did not make it were at 106 or 107.
Thanks go to Perris Raceway for allowing us to move forward and of course Rick Richards and Baghouse Industries who saved us from closing down a year ago!
Steve Evans dreamteamspeedway@sbcglobal.net
---
Full Team USA 2017 SWC Team confirmed for Perris Winter Invitational
The Winter Invitational at Perris Raceway has added Broc Nicol, Giovanni Manzares, Dillon Ruml to its line up, thus reuniting all 5 members of World #7 ranked USA Team for the first time since the World Cup Race off in July.
Nicol comes off of a blisteringly successful season, catalyzed by his Team USA performances after which he won the 49th US National Championship, AMA National Rounds at Santa Maria and Industry, and the New York showpiece US Open.
Manzares is a natural addition to the program and he will be hungry for success on the Euro sized track as he showcases his skills in the quality line up, seeking a 2018 return to British League racing.
Dillon Ruml has emerged as one of the best domestic riders in 2017, with some very impressive displays on both sides of the pond as he made strides winning main events and making his Team USA debut. 
The trio join the already confirmed Captain Ricky Wells and Luke Becker in a line up that is shaping up to be the best field in the USA this year!
Rider Lineup To Date:
Luke Becker
Max Ruml 
Ricky Wells 
Chris Kerr 
Broc Nicol 
Gino Manzares 
Dillon Ruml 
Perris Raceway would like to announce the first two riders to have confirmed for the race event December 9th.
Luke Becker & Max Ruml have confirmed their positions and are ready to do battle on a superb race track. Team USA World Cup Star Luke Becker has been outstanding in previous meetings at Perris and he will be looking to retain those bragging rights of "King of Perris." Max Ruml, former 3-time Under21 champion and California State Champion will be a top contender looking to dethrone Luke Becker as being top man. We are delighted to have these two in the event and best of luck to both!
The next two riders to join Becker & M. Ruml, are Ricky Wells and Chris Kerr. 2009 U.S. National Champion and Team USA World Cup captain Ricky Wells Wells, currently races in the Premiership & Championship leagues in the U.K. He will be a hot favorite to win this race. Chris Kerr Kerr will be getting his equipment out of storage to come out his race experience back on track. Former Wolverhampton Wolves league champion in the British Elite league, he will be mighty quick as larger tracks suit his all action, full throttle style! Perris Speedway are excited to have both riders!
December 9th, 2017 5pm at Perris Raceway will be the place to be! If you are interested in supporting the program and would like to get your name sponsorships are available now!
Please inquire via e-mail to have your business or name locked in! Steve Evans dreamteamspeedway@sbcglobal.net
Heat Sponsors To Date:
Aaron Fox Racing 
Clark & Jayne Oden Photography
Allstar Kia Racing
Pavement Recycling Systems
Crossbones and Beards
Palmese Racing
---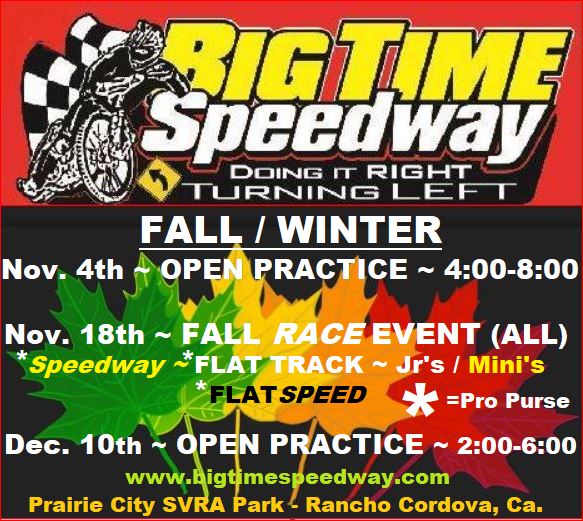 Nov. 4th ~ Open Practice - Gates will Open at 2:00
Nov. 18th ~ RACE - Gates will Open at 12:00, Practice from 2:00 to 3:30. Sign ups CLOSE at 3:30, RACING starts at 5:00
Dec. 10th ~ Open Practice - Gates will Open at 12:00
---
California State Championship
WoW!..
When you have so many insane nights of racing that are filled with passing all night, and you think, how can it get any better!? Then it does for the State Championship!
What an exciting night of racing at Industry, provided by a whole bunch of amazing and fierce racers! I can't thank these fearless riders enough for putting on such a great night for everyone, and so much great passing all the way through the main!
A great crowd that were treated to some edge of their seat racing! And just so all the racers know. We had 11,000 people watching you on LiveStream last night!
Good REAL numbers right there. The sponsors love that. Congratulations to all!
The 2018 Industry Racing speedway season schedule will be released in the next week, and it can't get here soon enough! Is it Wednesday yet?
Kelly
Speedway At The Grand
Industry Racing
---
2017 AMA Speedway National Championship Round 3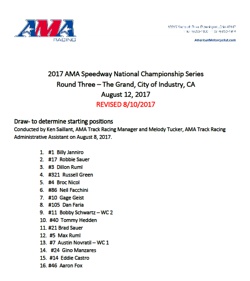 (L) Starting Line Up (R) Industry Poster Round 3
---
Big Time Speedway
Greetings!! Hope everyone's Summer is going well! We are 40 days away from kicking of the start of our Summer / Fall Racing Season - Starting with our 5th Annual 911 Tribute Event which has been growing ever year.
It's is our way of showing Respect & care for all the people that have served this Great country, all the First Responders that help protect us every day and never forgetting the that day. Hope you can come out and going us! Going to be a great day of exciting racing on the "Cushion" Banked Oval!
Big Time Speedway (August 2, 2017)
---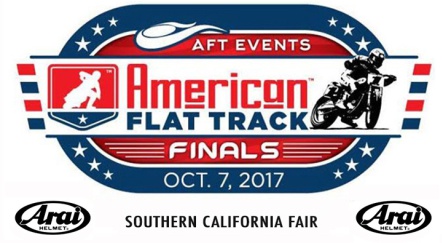 Advanced Tickets On Sale now!
Sammy Tanner named Grand Marshall of the Flat Track Final
---
The 2018 California Speedway Tour
---
Ascot Partners With Santa Maria Raceway For AMA Speedway Nationals Round 2
The famous Ascot brand is a partner with Santa Maria Raceway for the biggest speedway show ever at the fabulous European Grand Prix sized track. The famous former racing venue is now a growing clothing brand. Chris Agajanian of Ascot enthused, "Speedway Motorcycle Racing is one of the most entertaining forms motorsport. The Agajanian family is honored that ASCOT is being acknowledged at the first ever AMA National Speedway round at Santa Maria. I'm excited to be at this thrilling event along with our merchandise trailer. We will have Ascot Merchandise giveaways at intermission."
The AMA Speedway National Championship Round 2 takes place at the Santa Maria Raceway Saturday, July 29th. Free onsite camping is available for Friday and Saturday nights at the venue.
Steve Evans (July 19, 2017)
---
PIT NOTES
By Tim Kennedy
INDUSTRY PIT NOTES: (August 2, 2017)
There will be no racing at Industry Speedway Wednesday, August 9. Teams are preparing for the Saturday, August 12 Industry Speedway third round of four for the 2017 AMA National Championship. The annual AMA/FIM Junior Speedway Silver Cup Championship at Industry will be the following afternoon, August 13 with free grandstand admission.
Round one of the AMA National Championship was June 24 at Ventura Raceway. Luke Becker, 18, won. Round two July 29 in Santa Maria went to Broc Nicol over 2017 point leader/reigning champion Billy Janniro, 36. Third and fourth place riders Max Ruml and Luke Becker fell and were excluded. Becker reportedly broke an ankle and missed the August 2 Industry race. The fourth and final round will be September 16 at Fast Fridays Speedway in Auburn.
Comeback riders: The return to speedway racing by Jimmy Fishback (No. 25) and Tyson Burmeister (No. 26) was impressive. Both riders last raced speedway in 2014. Fishback, who tried off-road truck racing in 2015, raced his bike once in 2016 at the Industry season finale. This week Jimmy won his first round heat and scored 3, 2, 1 (6) total points. Burmeister's three heats produced in order 1, 2 and 3 points (6) for advancement a semi-final. They just missed main event starts on their comeback rides.
Midget and sprint car competitors present at Industry August 2 were: drivers J. J. Ercse, Shane Scully, Jerome Rodela, Courtney Crone and her dad Jack. Midget/sprint car owner Gary Hansen, also attended with friend Mike Konle. Gary said he still owns five Maxim No. 70 sprints and midgets that his race winning son, Garrett, drove until he was injured seriously a decade ago. Gary said Garrett has been concentrating on business, but he is getting the itch to race again.
Classic Car top three in spectator balloting: The top three in fans voting received P. 1-2-3 silver trophies from Haddick's Towing. Winner was the pearl cherry color 1950 Ford F-1 pickup truck. Second was the post-WW II Metro cream & red color Snap-on Tools step-up van. Third place went to a black 1932 Ford two-seat bucket roadster with a chromed De Soto hemi-engine.
Speedway Legends & Heroes: The 43 speedway legends/heroes honored and present were: Jan Ballard, Pam "Pinky" Bennett (No. 351), Jim Buchanan, Tommy Burba, Tom Cirello, Terry "Ike" Clanton, Bill Cody, (No. 41), Scott Daloisio, Mike Dwyer, Stu Egli (No. 197), Bryce Eikelberger, Ryan Evans, Mike Faria (No. 9), Bruce Flanders, Dean Foreman, Dave Galvin (No. 10), Gene, Gene "the Dancin' Machine", Tim Gewecke, (No. 17-1982-87), Dennis Gildehaus, David Hancock, Bobby Hardison, Larry Huffman, Bobbi Hunter (No. 280-1976-91), Kelly Inman (No. 131-1982-89), Mike Konle, Steve Lucero (No. 18 & No. 1), Mike Mazzacane, Shawn McConnell (No 6), Billy Meister, Ricky Miller, Rob Morrison, Doug Nicol (No. 98), Sonny Nutter, Bruce Penhall, Preston Petty, Victor Robledo, Bobby "Boogaloo" Schwartz (No. 11), Dave Sims, Scott Sivadge, Sammy Tanner (No. 7), Bob Tocco, Pat "Tumbleweed" Walton, and Dean York.
Still active in speedway: Bennett, Faria, McConnell and Schwartz are active speedway riders. Inman is Industry Speedway Racing Director. Evans is the pit steward, Galvin is a past referee; Lucero is the present on-track referee, Nicol runs the pit for his son Doug, Cody runs his speedway parts store, Daloisio, Clanton, Flanders, and Huffman are active track announcers, and Tanner, 78, is the western distributor for Arai helmets.
Tanner was called the "Flyin' Flea"during his speedway and AMA Flat Track racing days in the 1950-60 decades. He has been named grand marshal for the 2017 AMA Flat Track season finale at Perris Auto Speedway on Saturday, October 7. The Southern California Fair Board is promoting the high-purse inaugural event at The PAS. AMA flat track racing has not competed at a So Cal non-fairgrounds site since annual races at the half-mile clay Ascot Park in Gardena closed after the 1990 season.
#######################
INDUSTRY PIT NOTES: (July 19, 2017)
Two of the 14 D-1 500cc riders present scored a perfect nine points by winning all three of their heats. Fox, coming off two consecutive Industry feature victories, and Becker won all three of their rides. Becker also won his semi-final race and Fox placed second in his semi.
Bobby Schwartz had his daughter and granddaughter, 7, visiting from Nor Cal. They watched the past multi-time champion score three points with third places in his three heats. ... Nor Cal D-1 rider Bob Hicks (No. 808n) raced and scored two points. His 250cc Junior Division star rider/son Colton, 15, was interviewed by track announcer Bruce Flanders on the PA system about his recovery from a broken wrist. He hopes to return soon.
Flanders Ugly Hawaiian Shirt Contest: Persons who wore contending shirts and entered the track either from the front or pit gate, were issued tickets by judge Paul Flanders and stood on the main walkway in front of the announcing/scoring booth for judging. Spectators applause helped cull contenders to the final three. Rider Ricky Wells mom, who sells pit passes at the pit window, won third place. A man in his 50s in a dark blue shirt and a pre-teen girl were judged co-winners and both received a trophy.
NEW RIDERS: Kevin Fiore, from Chino Hills, is a 30-year old rookie who started racing in June 2017 in the 500cc D-3 class. The self-employed concrete cutter rides a Jawa 894 short stroke. He uses number 159 as his number because his girl friend Kayleigh Walker's father used 159. ... ... New 500cc D-2 comer No. 27n Blake Borello, 16, said he got his Jawa 500cc bike from now retired Rachalle Kerr, 35, from Rocklin. She last raced her No. 113Jawa in 2012. Her brother Chris Kerr, 32, of Auburn, also raced speedway on his No. 27 Jawa lay-down until early 2015.
New Junior 150cc bespectacled rider No. 7 Justin Almon, 11, lives in Phelan. He raced at Industry for the first time July 19 after racing earlier this season at Perris Raceway and Ridgecrest.. His dad Dave raced motocross. Justin, a 7th grader, uses a Stuha full-size frame modified to a 150cc mini frame by Charlie Venegas.
Chet Kohler, of Anaheim, started racing speedway in 2016 and won his first D-2 main at Industry on July 12. He received a $60. IHEC paycheck for that win on his Jawa frame with a GM motor. His No. 202 bike is the ex-Joker Machine owned No. 104 bike raced by Billy Hamill, who last raced in 2015. Kohler, 29, works as superintendent for electric motor charging stations. The tall, friendly rider wears tattoos proudly. His elaborate chest tattoo was done by a tattoo artist friend free on a slow day. It would normally cost about $700.
Late News: the 250cc and 150cc Junior Speedway National Championships Friday night at Fast Fridays Motorcycle Speedway in Auburn went to a pair of So Cal riders. Sebastian "Big Daddy" Palmese won the 250cc No. 1 plate. Slater Lightcap, 11, won the 150cc No. 1 plate.
The Grand Arena at IHEC will host the fourth annual Wheel to Wheel Racing afternoon of racing on Saturday afternoon, August 5. John Aden's racing group races from March through November at the San Bernardino County Fairgrounds short track in Victorville. Speedway sprints (non-wing cars powered by motorcycle engines) and dirt karts will race for double points.
Speedway bike D-1 veteran Buck Blair drives the No. 39 speedway sprint; point leader Will Browne, 13, of Glendora, drives the No. 84. He is the son of Todd Browne, a Jet Blue Airline A320 pilot, who has won three skid plate car features in an enduro car at Irwindale Speedway between 2013-16. Pits open at noon with the drivers meeting at 2:15 and practice at 2:30. Racing begins at 3:00 pm.
There is no racing at Industry Speedway July 26 because a Peruvian festival is scheduled for the Grand Arena and Industry Hills Expo Center. The next Industry race on Wednesday, August 2 will be Haddick's Towing (City of Industry) Classic Car Night. Classic cars will be parked inside the front gate for scoring by spectators. It also is the annual Speedway Legends & Heroes Night with speedway legendary riders seated at tables to sign autographs and talk to fans prior to the first race at 7:30 pm.
##############################
INDUSTRY PIT NOTES: (July 12, 2017) There were 14 500cc D-1 riders this week at Industry. During the first round of heat races, the track was slick. In event three Brad Sauer, from Bakersfield, fell in the first corner. He rejoined the full restart. On lap 1 in turn four, Brad was third when his bike slid to the ground again. P. 4 Rick Richards (on No. 345) hit Sauer's bike and catapulted over it into the plywood crash-wall on the front straight. The wall absorbed the hard hit and bent back, depositing Richards and his bike on the track. Both riders rose quickly uninjured. However, the No. 345 was badly damaged and done for the night.
Rider count in other divisions were: 500cc D-2—8 riders; 500cc D-3—9 riders; 250cc Juniors—5 riders; 150cc—10 riders total, pee-wees—6 riders, and sidecars—5 teams. The all-female sidecar team of two Heathers was present but not racing because swinger Heather Rowe was not feeling 100%. ... 250Cc Junior Sara Cords, 17, and pee-wee Dakota Black, 5, look very much alike and could be mistaken for sisters.
Two of four California 500cc riders who took part in the Monster Energy 2017 FIM Speedway World Team Cup in Europe through last weekend were back home. Dillon Ruml and Luke Becker raced at Industry. Broc Nicol and Gino Manzares are expected back home soon. The fifth Team USA rider--Ricky Wells--remained in Great Britain to race there as usual. With nine nations competing, Team USA finished seventh in points.
The top four nations in the 20-heat finals format Friday, July 7 at Leszno, Poland (with their final point totals in parenthesis) were: champion Poland (50-points), Sweden (42), Russia (18), and Great Britain (15). The exciting 20th heat was shown Wednesday during a break in racing via You Tube on the Grand Arena large color screen above turn three. All agreed the racing trip was valuable experience for our young riders competing against the best riders in the world on unfamiliar larger tracks and on unfamiliar bikes.
First-time 2017 spectators at Industry Speedway this week were racing photographer Albert Wong and radio show host Bill Wood. Both are regulars at Irwindale Speedway on Saturday nights. This week had 717 fans enter through the front gate and 150 or so through the pit gate.
Michael Wells, 16, made a most impressive debut on a 500cc Jawa. Because of his 250cc Junior division experience, he skipped the 500cc D-3 500cc entry level and went directly to the D-2 level. He showed that was a wise decision because he won both of his heat races and was competitive in the D-2 main. Michael told me he bought his Jawa from Austin Novratil some time ago. In fact, it was an un-raced Jawa and Novratil forgot he had sold it to the Wells family. Michael is using the same No. 214 as a 500cc rider that he used as a Junior.
The 250cc Junior Division Martin twins, Alex and Sterling (Nos. 30 and 31), made their 2017 summer debuts at Industry July 12. They raced earlier at Fast Fridays Speedway in Auburn. The twins and their mom were on vacation in Ireland. They visited Dublin, Belfast, Galway and made the north, south, east and west of Ireland ("the cross") tour. They traveled around Ireland by train and enjoyed the trip. Dad Steve stayed home in Salinas to take care of their animals and business.
D-2 500cc rider Ron Davis had a good night at Industry July 12. He finished third and first (led laps 3-4) in his two heats aboard his No. 163 Jawa and placed third in the D-2 feature. Ron's experience as a car racer at Irwindale Speedway July 1 did not go as well. The 55-year old Norwalk resident bought a 1990 Honda Accord for $300 and put No. 12 on it for a 20-lap Figure 8 race. Fellow D-2 500cc rider Pam Bennett (No. 351 Jawa) was at Irwindale with him. Ron and grandmother of six Pam, 56, are now dating.
Ron started ninth in a field of 21 4-cylinder enduro F-8 cars. The top ten scoring pylon showed he was eighth on lap 4. Beset by an overheating problem, Ron faded and dropped out on lap 13. He was credited with 12 laps and 16th position. Finishing 15th, (a DNF also) with 12 laps, was 11th starter Rodney Argo, of Gardena. Argo's 1995 Honda Accord used the same number (19) he used and won with (including the prestigious PAS Oval Nationals) when he raced 410 cu. in sprint cars at Perris Auto Speedway. Rodney said he still has his sprint car.
Veteran Bobby "Boogaloo" Schwartz, 60, scored three points this week in only two heats after a DNS in round one. He just missed a semi-main berth. He said his daughter and granddaughter, age 7, will be visiting from Nor Cal next week and will watch him race at Industry. Bobby's son Bobby, Jr., 13 (DOB 3/17/04) might attend as well. Bobby, Jr. last raced a speedway bike in 2015.
The McNutt racing duo came from Nor Cal this week to race. Dad Lawrence, a 54-year old CEO of a voice and data tech for business firm, towed south to San Diego for business and brought both bikes. He had his son fly into Ontario and picked him up to race at Industry. Dad finished in P. 3 and 4 in his two 500cc D-2 heats. He won a D-2 main last month at his home track in Auburn. Son Aidan, 13, finished fourth in his heat and sixth in the 250cc main. He wanted to get some experience at Industry prior to the annual AMA/FIM Junior Speedway Sunday afternoon, August 13 Silver Cup.
The Industry Speedway schedule shows July 19 as the annual Laidlaw's Harley-Davidson (Baldwin Park) Night. Laidlaw's employees have an employees-only race or two on mini bikes. There usually is a heat race or two for daring street-legal Harley riders, including "the horny guy" with a Vikings-type helmet, plus the No. 84 plate rider. It is also the annual Bruce Flanders Ugly Hawaiian Shirt Contest Night. Judges pick the top three ugly shirt wearers and spectators in the grandstand vote for the top three shirts for the awards. Plan to arrive early for this well-attended evening of entertainment.
INDUSTRY PIT NOTES: (June 28, 2017) The next Industry Speedway racing event will be Wednesday, July 12 with speedway and the extreme sidecar teams. July 19 will be Laidlaw Harley-Davidson Night with speedway racing and the annual Bruce Flanders Ugly Hawaiian Shirt Night. Prizes are awarded to the top three shirt wearers based upon applause by spectators. Track announcer Flanders returned this week to his mic duties after a two week absence. He said he was able to follow Industry racing via the live webcast. Mike Miller sang the National Anthem from the infield after missing the last two weeks.
Present in the grandstand this week were: IHOP-Covina waitress Jennifer, her six-month old son Thomas, and her extended family. They loved the action. Two-time USAC Western Midget Champion Jerome Rodela also was in the house. He now owns four Brekka midgets from New Zealand. He said three are dirt midgets and one a paved car that former junior speedway rider Courtney Crone, 16, will race with BCRA at Madera Speedway on July 8 in the annual 100-lap Fred Gerhardt Midge Classic with a three abreast starting lineup.
Others present included: USAC Midget car owner Herb Spivey, No. 21 midget owner/driver Jimmy Voitel and his girl friend, plus USAC-CRA 410 sprint car driver Matt McCarthy and his dad with their 2017 Maxim sprint car. The black & yellow No.28m sprinter was on display inside the front gate behind the first turn grandstand. Matt, 26, was interviewed over the PA mic by Flanders and plugged 410 sprint racing at Perris.
Lance Jennings, publicist for several USAC western divisions and the www.scrafan.com webmaster, was present at the sprint car display as well to answer questions from bike fans. There is a natural affinity for those two action sports. Sammy Tanner said the funeral for late AMA TT racing star Skip VanLeeuwen, 78, will be Saturday, July 1 in his hometown Bellflower. The four-time TT National winner from 1967-69 succumbed to cancer on June 21.
OBITUARY: Gordon Gene VanLeeuwen, better known as Skip, was born in Orange City, Iowa on 12/20/38. He acquired the name Skip early based on a Dennis the Menace-type cartoon character named Skipper. His family moved to So Cal in 1940 so his father could work in the shipyards. He was the fourth of five children; he had three older sisters and younger brother Duane. Skip graduated from Bellflower High in 1957.
He and high school buddy Dick Hammer both got Triumphs at age 16 and eventually raced with great success. Skip won four 1960s AMA National TT races--at the Houston Astrodome, Castle Rock, WA, and two at his home track, Ascot Park in Gardena. One of his Ascot wins was a 100-lap race televised by ABC's Wide World of Sports national telecast.
Skip married his high school Betty and had sons Curt, Mark and Eric. After driving a truck, Skip worked in sales for Bill Robertson Triumph in Hollywood. He and brother Duane eventually started a motorcycle accessories business in 1972 when he retired from racing after a ten-year career. The business is still going strong.
He is survived by his second wife Nydia, three stepchildren, his own children and their spouses, 11 grandchildren, a sister and his brother Duane. White Funeral Home in Bellflower is handling arrangements with a viewing there June 30 and a memorial service Saturday, July 1 at 10:30 am in Encounter Christian Church in Bellflower.
Two new male pee-wee riders joined the growing ranks of 50cc riders. Yamaha 50 rider Chase Chalecki, 6, is from Mission Viejo. His prior two-wheel experience is on a TWX dirt bike at the Milestone track (Riverside), at Pala Casino, and Glen Helen. The No. 1000m rider is 8-year old Strydrr Uebersetzig, from Monrovia. They pitted alongside each other for support.
Veteran 500cc D-1 rider Tim Gomez, 28, from Hesperia, has been idle on race tracks for three years. He has been the speedway bike mechanic for Dillon Ruml. He decided to race his own No. 30 again this season and is very competitive. ... Our four local first division riders racing in Great Britain should be back in action at Industry on July 12. ... Rumor has it that inactive 500cc first division riders Tyson Burmeister (No. 26) and Jimmy Fishback (No. 25) are considering returning to speedway bike racing.
Speedway fans from the 1980s on were thrilled to see Bobby "Boogaloo" & "Captain America" Schwartz, from Costa Mesa, make the Industry main event June 28. They cheered his semi-final close second place to Ruml. Bobby is always friendly and cheerful with fans and people in the pits. He loves to race speedway as long as possible. His perseverance was rewarded by his racing into the feature at Industry for the first time in a long time. Bobby's pee-wee racer son Bobby has not raced since 2015. Now age 8 or 9, he has other interests these days according to his dad.
##############################
INDUSTRY PIT NOTES: (June 21, 2017) AMA flat track great Sammy Tanner, of Fontana, received a telephone call Wednesday, June 21 and learned that 1960-70s AMA TT rider Skip Van Leeuwen (12/20/38-6/21/17) had died from cancer that morning. Skip, a then Bellflower resident, started racing Triumphs in 1962. He raced right/left turn steeplechase (TT) races on a No. 59 Triumph. He won four AMA National TTs from 1967-69, including two at his home track—Ascot Park in Gardena. He also raced in the Daytona Beach 200 and other road races.
Skip was best friends with fellow AMA Pros the late Dick Hammer (No. 16) and "the Flyin' Flea" Tanner, now 78. Skip retired from racing in 1972 to operate his successful motorcycle accessories business. He was inducted into the AMA Motorcycle Hall of Fame in 1999. Skip was a participant at the annual Industry Speedway "Legends & Heroes Night" and each year signed autographs for fans with other motorcycle greats. That event will be August 2 this year. Details for his funeral on Saturday, June 24 were being arranged by his family.
D-1 500cc veteran Brad Sauer, 47, from Bakersfield, raced for the third time this season at Industry. The Coors salesman scored three points with third place rides in his three heats. He finished third and Bobby Schwartz fourth in round three (event 17) and that one point was the difference in making a semi-final over "Boogaloo" Schwartz, who scored two points in his three rides.
Brad said his son Braden, who was seriously injured in a backstretch fall in a July 1, 2015 race at Industry Speedway, is now back to normal. He recovered from partial paralysis of his legs for the second time after a racing accident. Braden, 20, had won a D-2 500cc main event at Industry one week prior to his serious injury. He seemed destined for elevation to D-1 status. Brad said Braden is now living and working in Ventura and rides, but does not race any longer.
Industry Speedway announcer Bruce Flanders was absent for the second week in a row. He also missed his Saturday, June 17 announcing duties at Irwindale Speedway. Tommy Mason handled the mic at Irwindale in Bruce's absence. Everyone wishes Bruce, an ex-speedway bike racer himself, a speedy return to good health. Terry "Ike" Clanton, the Costa Mesa Speedway announcer, ably filled in for Bruce at Industry for the second week. Ike is a distant relative of the Clanton brothers, who had the famous 1881 gunfight with Wyatt Earp and his brothers and Doc Holiday at the OK Corral in Tombstone, Arizona.
Dillon Ruml was present June 21 in the Industry pits to watch Max race but he did not race. Ike interviewed him. The 18-year old June 14 D-1 feature winner had an early flight June 22 to Europe to join the rest of Team USA. Other team riders flew out Sunday, June 18 after racing in Ventura Saturday night.
An extended family was among the new paying spectators in the Industry Speedway grandstands this week. IHOP Restaurant in Covina waitress Jennifer and her six-month old son Thomas, plus her dad and mom and other family members sat near turn one. It was their first time at Industry Speedway, an annual June through August speedway motorcycle racing venue since 2003. They said they really loved the racing and will return soon for more speedway racing action.
##############################
INDUSTRY PIT NOTES: (June 14, 2017) There were 14 D-1, ten D-2 and eight D-3 500cc riders, plus three 250cc, seven 150cc and three 50cc pee-wees. ... Luke Whitcomb, 11, returned to racing this week and won a heat. He said he did not stay overnight at an Anaheim hospital after leaving Industry early last week because of stomach pain. His dad Wade "the Rev" raced his 500cc bike in D-3 this week.
Attendees this week included USAC-CRA 410 sprint car driver Brody Roa and his father, former driver Brett Roa. AMA 1960s-70s flat track star Sammy Tanner, now 78 spoke to them. Sammy is an active Arai helmet dealer in the Inland Empire. The Roa team just returned from two successful USAC National Sprint Car races (June 2-3) in the Midwest. They will return for USAC's Indiana Sprint Week, seven races at seven speedways from July 7-15.
The Army-brown and pink lettered No. 21 sidecar raced by the two Heathers had Sidecars USA (Facebook) and Demented Designs OC, plus "the Heathers" lettered on the sidecar. There were three different sidecar 1,000cc engines in use. The Heathers No. 21 was powered by a 1996 Kawasaki police motorcycle engine that came from a funeral escort motorcycle in Arizona. Other sidecar engines were: Yamaha R1s in Nos. 1 and 4, and Suzuki engines in the No. 44, 64, 1965, and 13 (that will be changed to No. 11 soon).
Dave German, 30, competed June 14 for the final time as a swinger. The Lake Forest (Orange County) resident and his wife Sarah are expecting their first child on September 26 so he decided to retire from racing. He went out in style by leading every lap in both heats and the main event with driver Joe Jones. His replacement in the No. 1 rig will be Tom Summers, who was hurt seriously in a sidecar crash at Ventura last season. Tom returned and raced June 7 at Industry with driver Jones and they also won. Tom was in the pits June 14 helping the Jones/German team. Sidecars will race next at Fast Fridays Speedway in Auburn.
Industry PA announcer Bruce Flanders was absent June 14 from the announcing booth above start/finish and next to the two scorers. Ike Clanton, the long-time Costa Mesa Speedway announcer, subbed for Bruce on the mic. Bruce has seldom if ever missed announcing at Industry since speedway bikes debuted at The Grand Arena in 2003.
Clanton interviewed June 7 Industry D-1 winner Max Ruml in the announcing booth. Max said he started racing motocross at age 4. He began racing speedway bikes in 2009. He credited Billy Hamill for being his early mentor. Max revealed his initial big victory as a Junior was the first Monster Energy Invitational at Industry (12/29/2012). Despite living in Huntington Beach, Max said he never got into surfing much although he and friend Austin Novratil and brother Dillon went to the beach. He said they all help each other at the track. "My full-time job now and working on bikes keep me busy."
Max said talented young speedway riders Seb Palmese, Colton Hicks, Luke Whitcomb and Slater Lightcap are future 500cc stars. Ike asked him about his plans to race in Europe. Max answered, "It is a long-term goal, but learning the trade here in the US is the most important thing to me now." Max said he is still learning from established speedway veterans such as Bobby Schwartz, Charlie Venegas, Shawn McConnell, and Billy Janniro."
INDUSTRY PIT NOTES: (June 7, 2017) The Hicks team--father Bob (500cc D-1 No. 808) and son Colton (No. 24n)--towed south from their home in Auburn for the second week in a row. Carson said his 250cc bike is a hybrid—Stuha front-end, Jawa frame, and GM engine. Carson and his So Cal-based 250cc rival Sebastian Palmese will race this summer in Europe. They will travel together to Czechoslovakia to race in the August 250cc World Championship. They will lease GM engines and fellow Californian Greg Hancock, the four-time Speedway World Champion, will provide Stuha bikes for both Seb and Carson to race.
Broc Nicol, from Lomita, will fly American Airlines to Europe on Sunday, June 18 after racing at Ventura Saturday, June 17 in the first round qualifier for the US Speedway National Championship. He will return to Cali for the second round US National qualifier at Santa Maria Speedway. His sponsors include NHRA team owner Don Schumacher and Race Pro among others. He was interviewed at Industry Wednesday by PA announcer Bruce Flanders and said, "I love this (Industry) track." He added that his motto is, "Work hard, don't give up, and give it your all."
Hayley Perrault, a past Junior 250cc main event winner and current 500cc D-2 rider, is another of the So Cal speedway riders planning to race in Europe. She will be going to Great Britain for a racing vacation later this summer. The 19-year old college student in Orange County holds her own against male riders in her division.
"Lightning" Luke Whitcomb, 11, from Anaheim raced his No. 27 mini 150cc to third place in a five-rider heat race at Industry June 7. He scratched from his second heat and main event. Why? He felt sick to his stomach. His mother drove him to Kaiser Hospital in Anaheim to check for possible food poisoning. His father Wade and one year younger brother Mark (who looks like Luke) loaded his 150cc bike onto their truck and followed later.
Blond Gordon Teuber III, of Rancho Palos Verdes, was a first-time 150cc rider on June 7 at Industry. He kept it upright and finished on the lead lap in all three of his races. He turned 11 three days after his speedway debut. He raced one time at Industry as a 50cc pee-wee on July 16, 2014 and then shifted his attention to racing motocross at Perris Raceway and the Mammoth Lake track.
Joe Jones' sidecar was all white this week instead of his usual patriotic red, white and blue self-built rig. He said he left that rig in Australia on loan. He did not build any new sidecars this winter. The all-white rig he drove June 7 was built in England and was sold to a buyer in Canada, where there is no sidecar racing. Joe bought it from the Canadian owner. He plans to race it this season and promised to have it painted suitably soon. Sidecars are on the Industry June 14 schedule as are all other divisions that raced June 7.
Bryan Motis said he had to relinquish his sidecar number (No. 2) because number 1, 2 and 3 are reserved for the top three finishers in the sidecar national. He said he returned his long-time former number (No. 4) and repainted his rig attractively with a large 4 displayed prominently.
Updated Industry Racing Schedule

---
Team USA Speedway World Cup Members
Congratulations to all!
Ricky Wells
Luke Becker
Gino Manzares
Broc Nicol
Dillon Ruml
Aaron Fox
Scott Campos
---
Industry Racing
There has been some recent changes for 2017 for riders, mechanics, and media for the back gate entrance
- PLEASE all riders / mechanics enter through back pit gate, no vehicles through arena spectator area.
- Pits do not open until 4
- Spectator / food area not open until 6
- Have your AMA and Industry cards ready at sign up, you can purchase or renew at the track, although online will be easier.
- Pit sweep is at 630
- Pit gate from parking lot will be CLOSED AND LOCKED after sign ups are done, no in and out to back parking lot anymore.
---
---
Big Time Speedway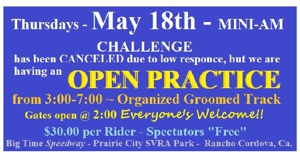 ---
Costa Mesa 2017 Schedule
May 13th – Speedway Spring Classic / Jack Milne Cup / Sidecars / Juniors
June 3rd – Harley Night #1 / Speedway / Sidecars
June 10th – Knobby Night / Speedway / Juniors
June 22nd - (Thursday) - Harley Davidson presents the Born-Free Stampede, featuring Vintage and Hooligan racing.
July 14th - Freestyle Motocross Invitational / Sidecars
July 15th - Fair Derby / Sidecars
August 19th - Harley Night #2 / Speedway / Sidecars
Sept 9th - Roland Sands / Indian Motorcycles Super Hooligan National Championship Series
Sept 23rd – John Matherson Cup / Speedway / Sidecars / Juniors
Sept 30th - 49th U.S. National Speedway Championship / Juniors
Oct 7th – Harley Night Finals / Sidecar National!
Ticket Prices:
Adults $20.00 18+
Jr/Sr $15.00 (13-17) 65+
Child $10.00 (3-12)
Gates open at 6pm - First race blasts off at 7:30pm sharp
INTERNATIONAL SPEEDWAY, INC.
P.O. Box 3334
San Clemente, CA. 92673
(949) 492-9933
CostaMesaSpeedway.net
---
North Valley Open Practice
North Valley Open Practice is Thursday May 11.
Speedway / Flat track at Sacramento Raceway located at 5305 Excelsior Rd. Sacramento CA 95827.
3 pm Gates Open
4-6 pm Sign Up
6 - 9 pm Practice
$35 Riders
$10 Spectator
For More Info Ray Holt (916) 504-6265
Track Phone Number (916) 916-366-7368
Note: North Valley M/C is putting on the practice, Sacramento Raceway will only be doing track prep, then North Valley will maintain it all night.
---
Big Time Speedway
*This SUNDAY - April 2nd from 2:00pm - 6:00pm*
Gates will open at 12:00 / Everyone is Welcome - Organized - Cush Groomed Track with Fresh DG
$30.00 per Rider - Knobbies OK on 150cc & under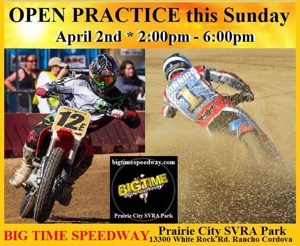 ---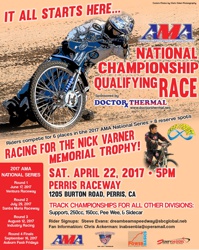 PERRIS SPEEDWAY PRESS RELEASE
AMA NATIOANAL QUALIFIER RIDERS TO RACE FOR 'NICK VARNER' TROPHY
PLUS TRACK CHAMPIONSHIPS FOR ALL OTHER DIVISIONS.
We are very humbled and honored to announce that after coordinating with Alicia Barkman, the 16 riders in the AMA National Qualifier at the Perris season finale on April 22, will be racing for the coveted Nick Varner Trophy. The top 6 riders on the night will be automatically qualified to join last years top 8 finishers in for the permanent places in the four round 2017 series.
In addition, we will be running 'Nick Varner Track Championships' for Division 2, Division 3, 250 Youth, 150 Mini, Pee Wee, Sidecars and Mini Bikes. This will be the last Perris Speedway event until the 2017/18 Winter Series begins, probably in late November.
We have 8 heats left to sell @$100 each for the National Qualifier. We thank our great sponsors from the rained out Winter Olympique, Tom Baarstad, Robert White, Tanny Palmese, Chuck O'Banion, Jeff Paige, RC Jones, Dorcey Alan Wingo, Brian Alderdice Realty, S Patrick O'Donnell, Leon Black, Dave Delbridge and Tom and Julie Hertig Bryant for rolling over their help to this event.
We are a non profit grass roots program and appreciate the external help in the speedway world to put on an event like this.
We look forward to seeing you at the track!
Steve Evans dreamteamspeedway@sbcglobal.net
2017 World Famous Gumball Rally
Sunday Feb 26th at noon is the first race. Look at this lineup! ... its going to be a super fun day for the kids! Such a good event for the kids ... a ton of sponsors that I can't even begin to thank enough!
I don't ever really ask for anything, but I am now. I hope EVERY D1 rider there is in So Cal, makes an honest effort to be here on Sunday for these amazing young racers. Lets face it ... the way these kids are riding, they are going to spank you when they get into D1, so might as well make it easy on yourself and be a mentor to them now ... it will pay off tenfold when they line up next to you later ... ha. Its an important thing that is missing in JRs. That was one of the coolest, and best memories from 20-30 years ago or more ... so many of the kids were a protégé of one of the D1 stars, it was absolutely a huge and positive influence on so many on and off the track.
Come make a difference in the sport you love ... You will get an armband to come hang in the their pits, cheer them on, fuel their bike, give them some pointers ... after all , YOU guys are their heroes.
I am super excited for all these little rippers! ... Going to be a great and memorable race once again! Thanks for everyone's support, it is amazing
Kelly Inman (626) 393-3876 call or text with any questions!
---
Big Time Speedway - February 18
Rained out, possible reschedule - Big Time Speedway February 18
LOOK FOR SHORT NOTICE - UNSCHEDULED DATES for both Billy J. Speedway Clinic and Open Practice - weather permitting.
---
The World Famous Gumball Rally
Industry Racing
Feb 25th 7pm = Big Kids Gumball Rally
Feb 26th 12pm = 2017 Jr Speedway Gumball Rally
6200 Temple Ave. City of Industry, CA 91744
www.IndustryRacing.com
The annual Jr Speedway Gumball Rally at Industry Racing is by far the funniest and most iconic weekend of racing completely dedicated to the kids of Jr Speedway.
Created by a couple of the Jr Speedway riders fathers who wanted a fun race that was only for the kids, it was their day to shine...has now become legendary and world famous.
The first one was staged over 33 years ago, at the popular Ken Maely ranch in Corona, CA with about 15 kids racing for the 1st place Gumball machine. Now, over 50 kids compete for 7 different 1st place Gumball machine trophies and so many gift bags for every kid, overflowing with product from great companies that support the grass roots racing platform, entirely for the kids from 4-16 years old, that the Gumball Rally provides. Americas best speedway racers have all competed in the Gumball Rally at one time or another, and we have had several entries over the years from other countries here to support the young racers! We are so lucky to have the amazing monetary donations that go towards prize money and purchase of more gift bag items for all the racers. The companies and fans that donate product and money to this event, support these kids who are our future of the sport, and they know the importance and value of sponsoring beginning at the grass roots level. Some of these kids will devote every waking hour working and training to become National Champions, or World Champions, some will move on from the sport...but every single one of them will remember their times of racing in the world famous Gumball Rally, and who supported them and the event, for the rest of their lives. The weekend creates camaraderie, fun memories, friendships, competition and values that will further the kids in life and racing. Families camp out together for the weekend. The nations elite professional racers donate their time and amazing skills for an exciting night of racing in support of the kids event, and I cant thank all of them enough!
We want every kid to leave the weekend with a huge smile, more friends and life memories. Every year we succeed.
If you know of any companies willing to donate product or any items for the kids in the event, no matter how big or small... let me know...or pass this on to them.
You / they can PayPal any monetary donations to speedwaykelly@yahoo.com, or mail to the above address. All donated items, products and money go 100% to the kids and this event.
Thank you to everyone that donates their time, money or product to all these amazing kids ... The kids, the parents, the families, all the racers, the staff, and myself...We all appreciate it!
Thank you,
Kelly Inman
626-393-3876 cell
Kelly@Industry Racing
---
February 4 - Practice at Fast Fridays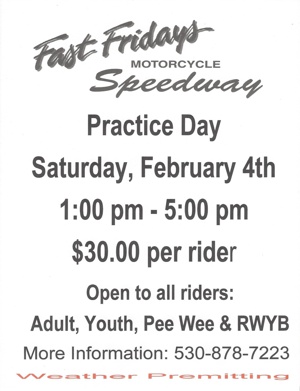 ---
Big Time Speedway January 21
Rained out, possible reschedule - Big Time Speedway January 21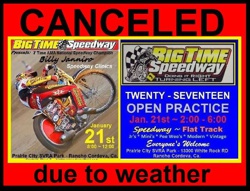 ---
Perris January 14
Rained out, possible reschedule
Ricky Wells makes his first US racing appearance in over three years at Perris this coming Saturday, 14 January at 5pm for the 'Dr Thermal Winter Olympique.'
Ricky joins a stellar field that includes Luke Becker, Max Ruml, Dillon Ruml, Gage Geist and Kurtis Hamill. Ricky comes off of the back of several solid seasons of British League racing and lines up for the Edinburgh Monarchs in 2017.
The event features the unique earned handicap race format where your previous race finishing position determines your handicap next time out. The top 3 after 4 rounds transfer to an all scratch final with 4-7 racing off for the last spot in an LCQ.
The purse for this event currently is $1,350 and hopefully it can rise further!
The event features a full supporting program including Support Classes, Juniors, Pee Wees, Mini Bikes and hopefully Sidecars (will confirm once entries are lodged).
Steve Evans January 9, 2017 dreamteamspeedway@sbcglobal.net
---
GUMBALL RALLY WEEKEND!
GUMBALL RALLY WEEKEND! Feb 24-26th All of us at Industry Racing are looking forward to this always fun weekend, and seeing all our friends!
Feb 24th 6pm - Awards and dinner for 2015 season @6pm
(1 dinner included with 2017 Industry license, or can be purchased separate if reserved before the weekend.)
Feb 25th 11-4pm : open practice $30 per rider
Feb 25th - 7pm first race : Big Kids Gumball Rally (spectator gates will open 6pm)
Feb 26th - 12-4pm World Famous Gumball Rally! $20 / rider or mechanic or pit pass
All necessary details will be posted soon. 2017 Rider and Mechanic applications should be on our website in about a week.
Sign ups for Gumball will open in a couple weeks. Time for me to go get those sponsors and product sponsors for these amazing young racers!
Thank you for all the support!! Kelly Inman, Director Speedway Racing Industry Racing - speedwaykelly@yahoo.com
---
Santa Maria Raceway
Santa Maria Raceway has expanded its bike schedule to four events for 2017 after a successful 2016. The schedule includes a round of the AMA National Speedway Championship Series on July 29th.
The season opener on April 15th will mirror the 2016 races of a mix of Speedway and Flat track and a $2500 speedway purse. The August and September races will more be slanted to flat track (no pro speedway classes planned as of now), but we will still run Vintage, Support, Youth and Sidecars in those dates.
The Santa Maria Raceway link has the official track release of the full schedule including car events.
Bike dates;
April 15 - Spring Classic (Speedway and Flat Track)
July 29 - AMA National Championship Series
August 26 - Flat Track Championship
September 23 - Harley Hooligan Night and Flat Track
Steve Evans January 7, 2017 dreamteamspeedway@sbcglobal.net
---

1st OPEN PRACTICE of the New Year -" Let the sliding begin"
Everyone's Welcome! $25.00 per rider / Organized - Groomed
---