Dorcey Wingo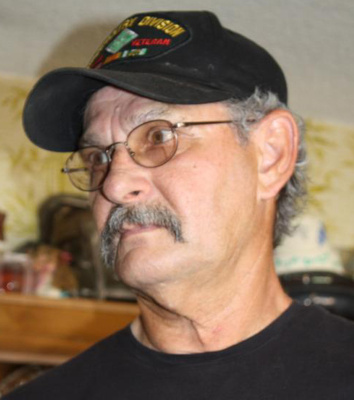 Dorcey Wingo learned to ride motorbikes in the high deserts of New Mexico and was keen on going fast: no helmet, bugs in his teeth, a bona fide motorcycle maniac. After a long drive to a hell of a TT race in Albuquerque, Wingo brought home his first trophy and was hooked on racing.
Then practically overnight, came LBJ and the Vietnam war, and a Draft Notice in the mail. Dorcey shuffled his cards and took a battery of tests, eventually earning a ticket into the Army's coveted helicopter pilot training program. Wingo quickly discovered an alternate source for his adrenalin rushes by twisting the throttle of an OH-23D [Hiller] Raven and wrangling the unwieldy contraption into the air. Three years of service in the Army followed, including Vietnam and learning first hand what it feels like to fly a poorly armored, slow moving, thin-skinned aluminum fuel-bomb into combat.
After his military obligations were met, Wingo became a gypsy in the young commercial helicopter business. Flying turbine-powered Hueys in the jungles of Peru, the remote areas of Alaska, and mountainous Old Mexico, "Captain Methane" flew with a passion to help extinguish wildfires, explore for oil, and eradicate illegal crops. During all this time, Wingo never lost his love for two-wheeled racing.
Soon after moving to southern California, Wingo attended his first race at the historic IMS track in San Bernardino. Wednesday nights soon became a ritual for the Captain and his crew. Among his activities, Dorcey helped pit for First Division Speedway rider Curt Stromer.
Working with Promoter John LaDoucher and Announcer Bruce Flanders, Wingo flew World Champion Bruce Penhall into special races at the old IMS Speedway track [as recorded in the1985 photo below by JT Thorn] and again at the Glen Helen facility.
The author of three books on aviation, Wingo has retired from flying but is still very involved with SoCal Speedway as a backstage promoter, photo journalist, and occasional beer fetcher for the legendary announcer, Mr. Flanders.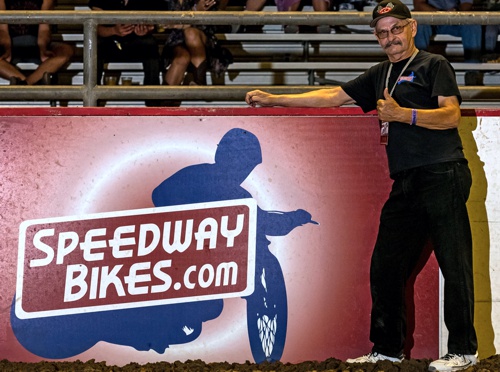 Industry Racing August 24, 2016
Robert Hargraves Photo
Profile Photo by: Jon Alan Wingo 2009
For anyone interested in buying my *three nonfiction anthologies*, there are quick links to both.
For *Speedway* motorcycle enthusiasts, check the *Speedway* link for my racing reports and photos.
I'd be interested in your comments about the site, and hope you'll refer me to a friend!
Thanks! *Dorcey*
---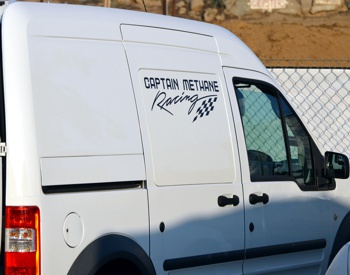 The Captain's Wheels are Fancy Now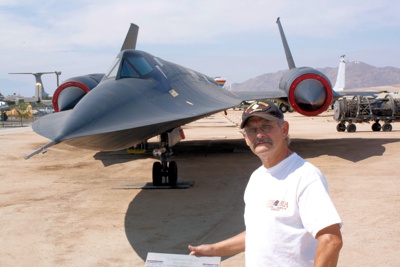 Dorcey bringing in World Champion Bruce Penhall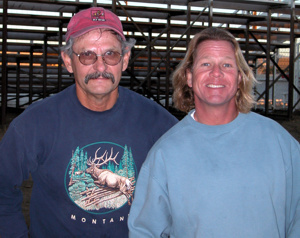 Dorcey and Bobby Schwartz 2003

Dorcey Preflighting Left Bank's Bird
1985 IMS Speedway Photo by JT Thorn
Army Pilot Dorcey with OH-23D
circa 1970 (USAF Photo)